Amptify and CounselEAR Empower Hearing Clinics with Systems Integration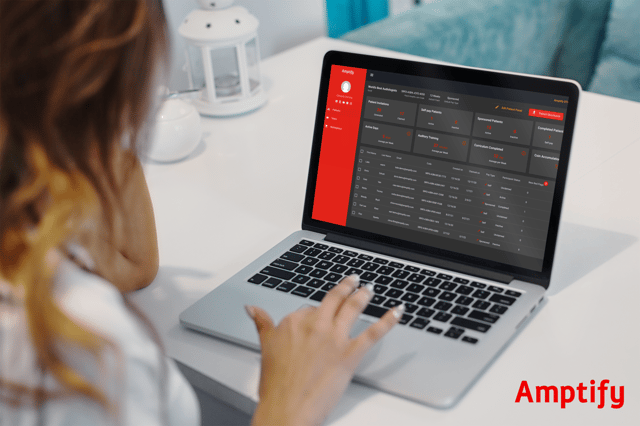 CounselEAR, a leading provider of practice management software and services to the hearing healthcare industry, announced that it has partnered with Amptify, an innovative hearing healthcare platform, to breakdown workflow barriers that prevent clinics from rendering best practice aural rehabilitation services.
In an era of perpetual change within the field of hearing health, the Amptify CounselEAR partnership arms clinicians with the tools and technology they need to compete, differentiate, and thrive.
Available immediately, clinics that use CounselEAR can trigger patient invitations to the Amptify DTx and outsource patient aural rehabilitation to Amptify's world-class specialists. The Amptify DTx provides patients with extensive follow-up consisting of auditory training, informational and personal adjustment counseling, peer interactions, and ongoing professional support. The companies are also integrating remote patient monitoring capabilities which allow Amptify's real-time aural rehabilitation performance, speech in noise, word identification, and quality of life data to be incorporated in CounselEAR's patient profiles.
"By utilizing this integration and the Amptify Provider Portal, clinics can improve patient satisfaction, increase new hearing aid use time, save money on patient initiated visits, and efficiently achieve ASHA, ADA, and AAA best practice aural rehabilitation recommendations", said Brian Urban, AuD, President of CounselEAR.
Amptify was founded in 2015 by a world-renowned aural rehabilitation research team as a University spin-off from the Audiovisual Speech Perception Laboratory led by Professor Nancy Tye-Murray at the Washington University in St. Louis School of Medicine. Funded by the National Institute of Health (NIH), research in this university lab began to develop products for individuals with hearing loss that improve communication along with their social, psychological, and physical sense of well-being. Amptify represents the culmination of decades of NIH-sponsored research.
"Without hyperbole, it is fair to say that the hearing healthcare industry is undergoing a colossal transformation, and is doing so at a faster rate than at any other time in its history. With the support of the NIH, Amptify has developed an innovative hearing health platform to provide audiologists safe harbor to weather shifting markets," said Amptify President & COO, Chris Cardinal. He says "the Amptify DTx supplements the patient experience in a way that's economically and operationally efficient for clinics while the Amptify Provider Portal's industry-first real-time remote patient monitoring tools empower clinicians to build stronger, proactive relationships with their patients."
From its founding, CounselEAR has been dedicated to providing tools that make patient counseling efficient, effective, and routine. Recognizing the importance of ongoing counseling and aural rehabilitation to optimize patient outcomes, CounselEAR is excited to partner with Amptify to offer clinics an exceptional tool to help patients live their best lives.