Amptify Appoints Chris Cardinal as Chief Executive Officer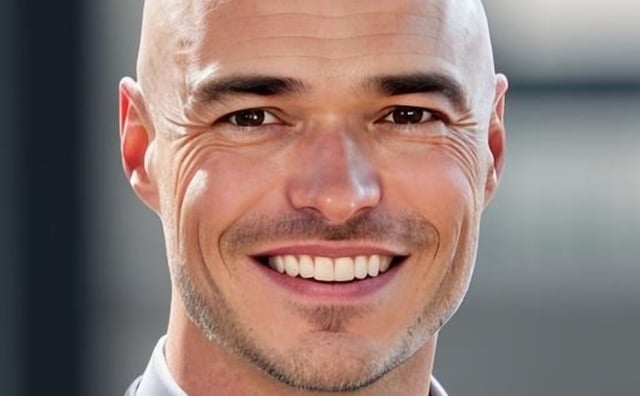 Amptify announced today that Chris Cardinal, President and Chief Operating Officer of Amptify, has been appointed Chief Executive Officer, effective immediately, succeeding Nancy Tye-Murray, PhD. Dr. Tye-Murray remains in her position as Chair of the Board and assumes the position of Chief Scientific Officer.
Cardinal joined Amptify as President and COO in early 2019 on the heels of the successful 2018 acquisition of his previous company, Welltodo, which developed the world's preeminent digital-therapeutic (DTx) for migraine. As Amptify's COO, he has expanded the company's offerings to include a platform catering to audiologists and a DTx for hearing loss. He also added a Clinical Research Organization division, Amptify Labs, which has conducted several usability and clinical trials for both the government and private industry.
"Appointing Chris as CEO was the obvious next step in our company's evolution," says Tye-Murray. "Historically, the hearing healthcare industry has been slow-to-change and content to conduct business-as-usual. Chris's thinking is futuristic and visionary. He's has helped changed my colleagues' conception of what is possible if we embrace technology and embrace a more entrepreneurial approach. What I find most gratifying is that by so doing, members of my profession are rethinking what comprises the gold standard of audiological care, especially when it comes to providing aural rehabilitation and promoting cognitive health. Business-wise, I'm amazed by how quickly he has found product-market fit to put Amptify on the radar and gotten us off the runway and into the air."
Cardinal is equally enthusiastic about Tye-Murray's appointment to the position of CSO. "Nancy brings expertise, credibility, and name-recognition to the table. In addition to being a Professor of Audiology and a Principal Investigator at Washington University School of Medicine, she is also the author of the premier introductory textbook for aspiring audiologists. " he notes. "Nancy is a natural fit for the CSO role because of her decades of experience generating peer-reviewed audiological research."
Co-founder Brent Spehar, PhD, and Vice President of Research has high praise for Cardinal's technological skills and his ability to rapidly deploy innovative solutions. "The Board and I have full confidence that Chris is the right person for increasing value for shareholders and driving company growth," he says. Prior to entering the digital health space, Chris honed his regulatory, product management, and leadership skills in a series of successful electoral, advocacy, and non-profit development campaigns. "He's been a maverick in developing innovative digital technologies throughout his career. He deployed those strategies in campaigns, in the management of migraine, and now he's doing the same thing for audiology," Spehar added.
Anne Michele Puglisi, Au.D, Vice President of Audiology of Amptify, adds, "Chris is a natural leader whose drive and determination have been integral to Amptify's success. It's exciting to be a part of his team as day-to-day, I'm always confident that we are moving forward and making progress. His leadership and methodical thinking make him the ideal person to guide our company as we shape the future of hearing healthcare."
Hearing loss is the third most prevalent health condition world-wide, affecting 1.5 billion individuals. "Due to sweeping regulatory, technological, and demographic alignments, the hearing healthcare space is ripe with opportunity for evolution," says Cardinal. "We are at a pivotal point in history for both the hearing health industry and for the tech world. It's exhilarating to know that by utilizing the latest technologies we can exponentially expand critical hearing healthcare to those who otherwise would have gone unserved or undertreated. We're helping millions live happier lives, there's nothing better."
Amptify provides hearing healthcare services using a technology platform via mobile devices, the internet, video, and phone. Founded in 2015 by a world-renowned aural rehabilitation research team, Amptify is a university spin-off from the Audiovisual Speech Perception Laboratory at Washington University School of Medicine and a global leader in developing digital hearing health solutions. Amptify is hearing healthcare reimagined, making quality care possible for everyone.